A Mother Daughter Creative Duo Talk About Art, Feminism, and Collaboration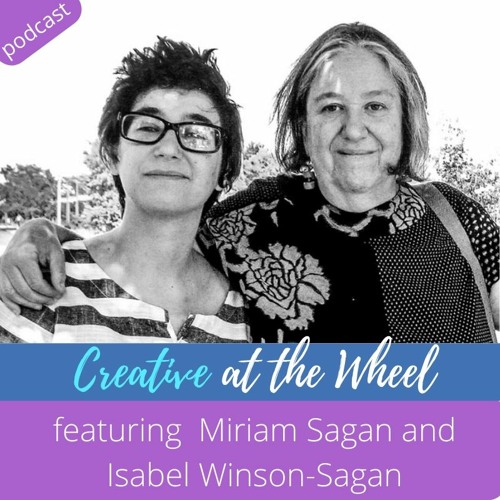 PLEASE NOTE: The audio quality of this recording is not up to the usual standards of this podcast. It was in the earlier days of COVID 19 and we figured out a way to record a 3 way conversation to the best of our ability given the situation. I hope to have a transcript of this session posted here soon. Thanks for understanding!.
Maternal Mitochondria is a mother-daughter collaborative duo composed of writer Miriam Sagan and interdisciplinary artist Isabel Winson-Sagan.
Since 2014 they have been working together in venues ranging from the Herekeke studio on Lama Mountain north of Taos, New Mexico to SIM house in Reykjavik, Iceland. In 2018 they completed a month's residency and installation in a grain silo at Kura Studios, Japan.
In this interview, they share their adventurous journeys through countries, philosophies and being human together.